Online marketing is growing daily. Thousands of entrepreneurs are getting started everyday. It's easy to start your online business today.
---
How to Set Up A Membership Site In Under 6 Minutes - Using COMPLETELY FREE Software..
---
All Around Helpful Tools
These tools are helpful, but do not necessarily fall into one of the main three categories. These can be tools that are used every day in the back ground making our work on the computer easier and saving more time to do other things.
-------------------------------------------------------------------
JR Screen Ruler
This Screen Ruler is a great tool that allows you to accurately measure anything on your screen. This is especially useful when measuring graphics, web page browser sizes or whatever. Screen Ruler can display Pixels, Inches, Picas or Centimeters.
When launched, Screen Ruler will appear horizontal showing approximately 400 Pixels in length. When ever your cursor is over Screen Ruler it will change to cross-hairs and the distance of the cursor from the left (0) of the ruler will be displayed next to the Size Slide Control.


The "X" Button: This will close Screen Ruler.

The "--" Button: This will minimize Screen Ruler. To reactivate the program - just click on the minimized box.

The Size Slide Control: You can adjust the size of Screen Ruler by using the Slider control.

Moving Screen Ruler: To move Screen Ruler to the desired location - simply place your cursor anywhere on the Ruler, left click and drag while holding down the mouse button while dragging.


Right Click Options:

Flip: This will toggle the Ruler from horizontal to vertical

Mark Center: This will mark the exact center of the Ruler - if you have the Ruler set at 600 pixels - a vertical slash will appear at 300 pixels if you activate the Mark Center option.

Slide to Zero: This will move the starting point (0) of the Ruler to the far left of your desktop screen.

Pixels, Inches, Picas, Centimeters: The default setting is Pixels. To use a different measuring system - just click on the desired option.

Close: This will completely close the Screen Ruler.
| | |
| --- | --- |
| Digital Online | Goals School |
Digital Online Goals School is your complete source for your online career. We test the tools so you don't have to. These are all tools that we use during the course of our business and we feel confident that they will prove valuable in your business as well. We liked them so well we wanted to share them with you. Please note that most of the products listed in this site are part of our affiliate programs and when you purchase these products through our links we may make commissions off of the sale. Thank you for your support.
It's as easy as 1, 2, 3...
Market Finding Tools
Website Creation Tools
Website Promotional Tools
PPC - Pay Per Click
SEO - Search Engine Optimization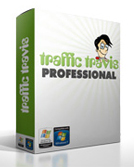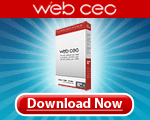 Email Marketing

Internet Marketing
Helpful Tools