Online marketing is growing daily. Thousands of entrepreneurs are getting started everyday. It's easy to start your online business today.
---
How to Set Up A Membership Site In Under 6 Minutes - Using COMPLETELY FREE Software..
---
Once you have found your chosen market and built your website, the next step is promote your site. There are a few ways to do this.
One way is Pay Per Click advertising in which you pay for advertising to promote your website.
The other is to get your site ranked high in the generic search.
The other is email marketing.
-------------------------------------------------------------------
AutoResponse Plus
Follow-Up Autoresponders
AutoResponse Plus allows you to create and run an unlimited number of follow-up autoresponders for one or more web sites. Unlike some systems, there are no additional charges for adding extra autoresponders to your system. [Screenshot]
You can add an unlimited number of follow-up messages to each autoresponder. [Screenshot]
Flexible message scheduling for creating immediate responses and follow-up campaigns that can last as long as you want. [Screenshot]
Ensure your messages arrive during the business day by setting the time that messages will be sent.
Supports subscription by form or email, including "multiple choice" checkbox forms that allow your subscriber to join multiple lists at the same time.
The HTML (web page) code for your subscription forms is generated automaticallyby AutoResponse Plus. Simply copy and paste the code into your web page editing software and upload your page. AutoResponse Plus handles everything else. [Screenshot]
Built-in WYSIWYG editor for HTML messages or copy/paste from your favorite web page editing software. [Screenshot]
Popup preview for quick checking of your messages. Messages can be previewed before saving.
With one click, instantly and easily test an entire follow-up sequence or broadcast messages without having to subscribe and wait for the messages to arrive.
Each autoresponder has its own reply name and reply address, which can be on the domain where the software is installed or any other domain. [Screenshot]
Autoresponder addresses are whatever@yourdomain.com - you can allow your subscribers to join a list by sending a blank email to the autoresponder's address.
You can accept subscriptions to multiple autoresponders on one form - your subscribers will automatically be added to all those lists.
Many form fields can be set as mandatory (eg first name).
Use dormant status to put an autoresponder to sleep until you're ready to use it again. Existing subscribers will continue to receive their messages until the sequence is complete, but no new subscriptions will be accepted.
AutoResponse Plus supports automatic capitalization of your subscriber's name when they complete your subscription form.
The software can automatically split your subscriber's name into first, middle and last names when they complete your subscription form.
Allow your affiliates to subscribe people to your autoresponders. Your messages can contain their affiliate ID by including a simple tag.
Broadcast Messages
Great for newsletters, ezines and offers.
Send any number of "one-off" broadcast messages to your subscribers.
Broadcasts do not interfere with scheduled follow-ups - they continue as normal.
Broadcasts can be scheduled in advance by date/time for automatic sending, even when you are offline. Your PC doesn't even need to be switched on.
It's easy to clone and edit existing broadcasts - no need to re-create similar broadcasts from scratch - great for regular newsletters where most settings are the same each time.
All your previous broadcasts are saved for later viewing or cloning.
Broadcasts can easily be paused and unpaused during sending with a single click in the broadcast queue manager.
Subscriber Management
AutoResponse Plus can automatically unsubscribe someone from one autoresponder when they subscribe to another.
Your autoresponder list shows breakdown of subscriber status in real time - active, failed, finished, cancelled etc. [Screenshot]
You have flexible options for managing a subscriber when they have finished their sequence - move to another, restart sequence etc.
You can give your subscribers the opportunity to request the next message in sequence without having to wait. It will be delivered instantly.
Group editing allows many subscribers settings to be changed at the same time, saving loads of time when compared with editing them individually.
All Group tasks show the number of subscribers that will be affected before you perform the action - a great last-minute double-check. [Screenshot]
You can store an unlimited number of custom fields per subscriber.
Custom field data can be read from your subscriber database and included in messages using special tags. The software will automatically pull out the custom data for each subscriber and include it in your messages.
In every message. you can give your subscribers the option to self-edit their subscription details.
You subscribers can manage all their subscriptions on one screen with simple checkboxes.
Single-click, quick-find feature to quickly and easily locate a subscriber with only part of their email address or name.
Quickly and easily remove a list of subscribers by pasting a list of email addresses to be removed and clicking a button.
Importing and exporting of standard CSV text files makes AutoResponse Pluscompatible with most software (eg Excel, Outlook). You can also import subscribers from other autoresponder services.
Permission-Based Opt-In Confirmation
Prevent SPAM complaints by requesting subscription confirmation from subscribers - AutoResponse Plus sends them a confirmation email and they need to click a link to confirm their subscription. This is an optional feature - use it when you need to.
The Habeas SWE™ Warrant Mark can help get your legitimate email throughindiscriminate SPAM filters (requires Habeas licence).
IP address and subscription date/time recorded for all form-based subscriptions giving you the ability to manage SPAM complaints.
Subscribers can easily unsubscribe by clicking an "unsubscribe" link.
Include optional confirmation of unsubscription which requires your subscriber to click a confirmation button if they click an "unsubscribe" link in one of your messages.
You can request feedback when someone chooses to unsubscribe, or simply unsubscribe them without asking.
| | |
| --- | --- |
| Digital Online | Goals School |
Digital Online Goals School is your complete source for your online career. We test the tools so you don't have to. These are all tools that we use during the course of our business and we feel confident that they will prove valuable in your business as well. We liked them so well we wanted to share them with you. Please note that most of the products listed in this site are part of our affiliate programs and when you purchase these products through our links we may make commissions off of the sale. Thank you for your support.
It's as easy as 1, 2, 3...
Market Finding Tools
Website Creation Tools
Website Promotional Tools
PPC - Pay Per Click
SEO - Search Engine Optimization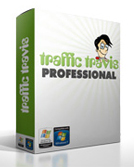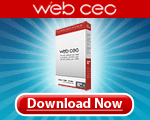 Email Marketing

Click Here To Get FREE Private Access to
This $197 Value, Life Changing Product!

Internet Marketing ~ Blog
Helpful Tools